ArroWhere Diamondback Backpack Cover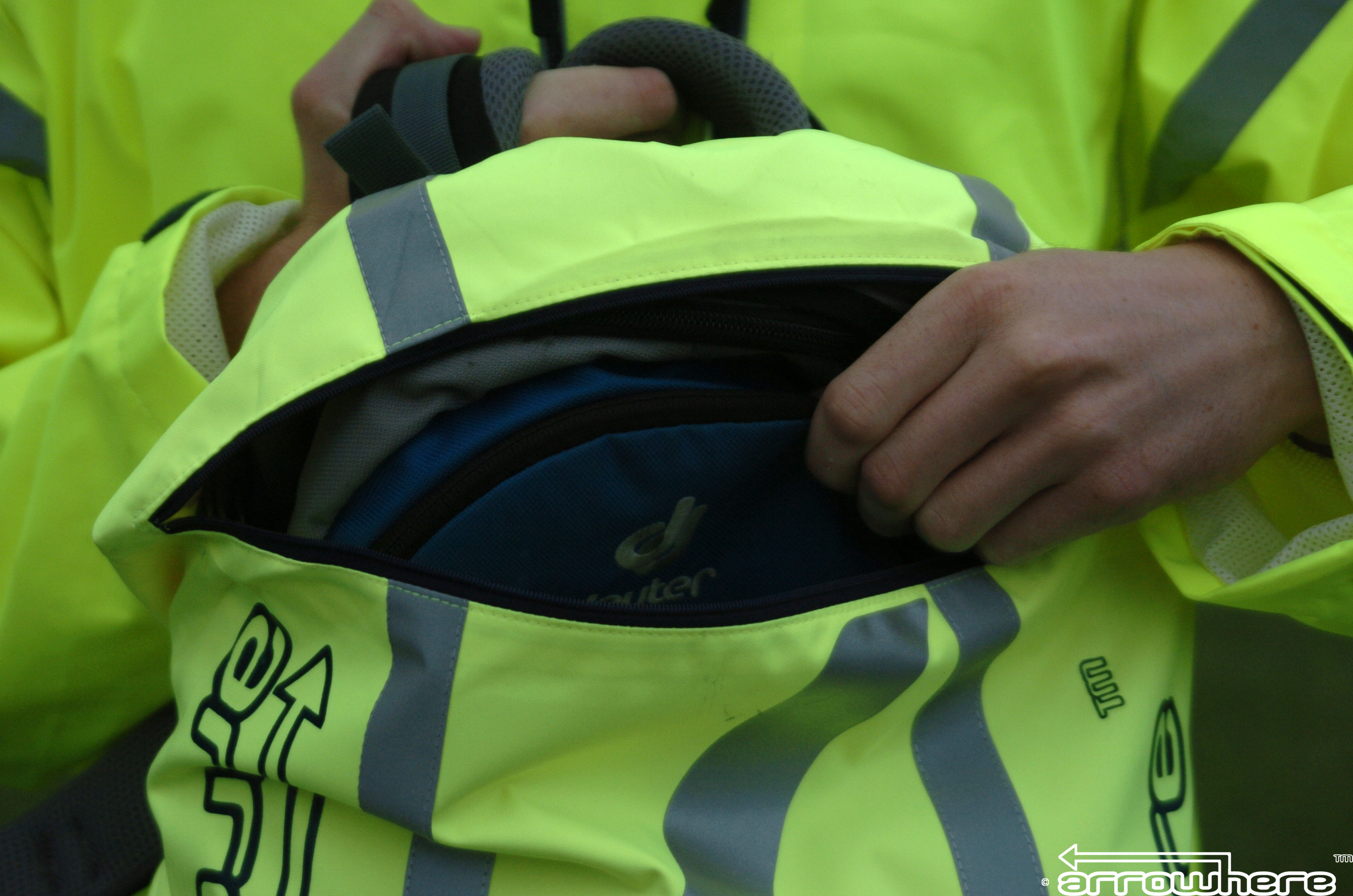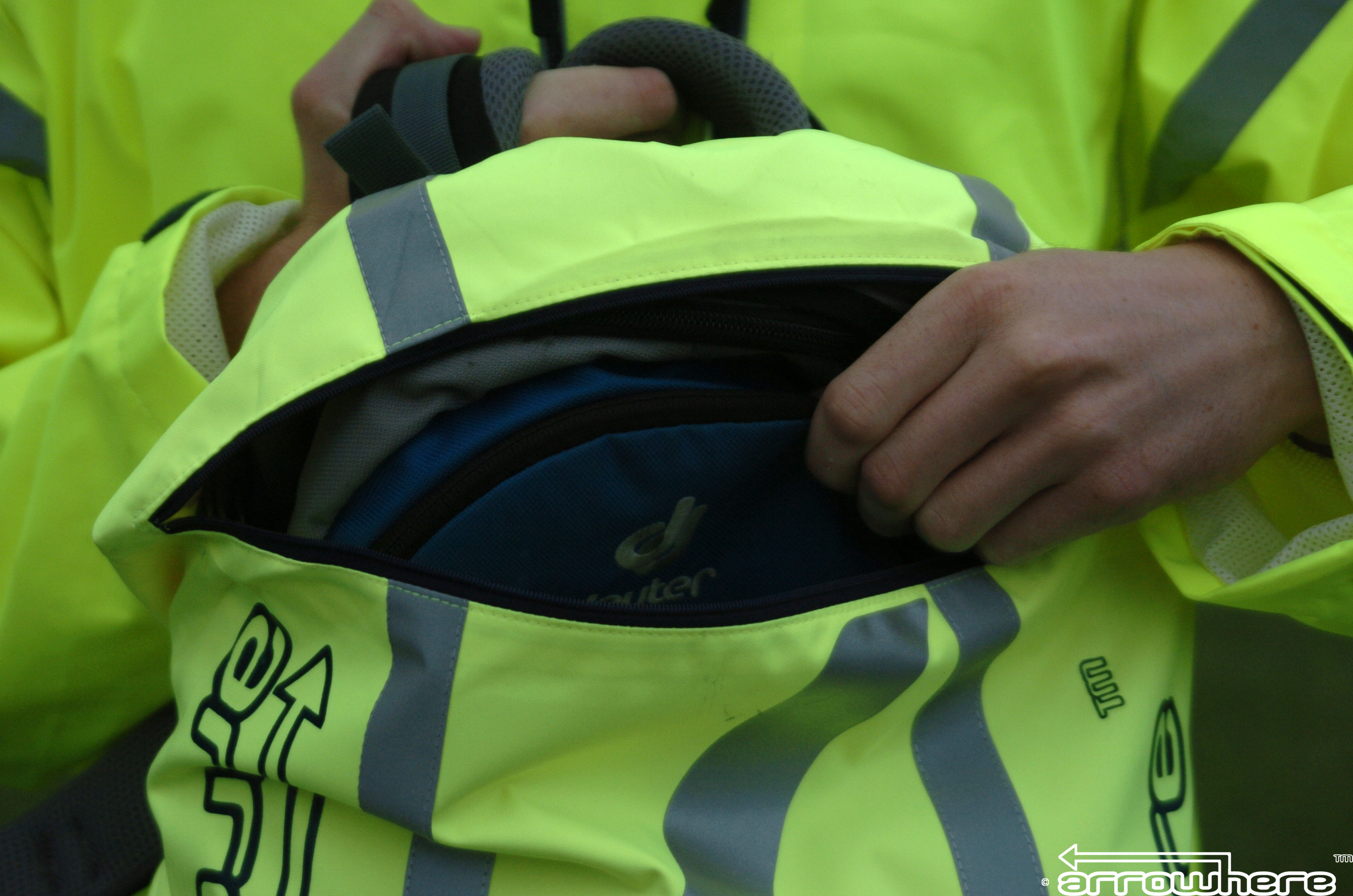 ArroWhere Diamondback Backpack Cover
The ArroWhere Backpack Cover means that you can wear cycling backpack and still be visible. Our backpack cover is so visible from behind that some riders do not wear a high visibility jacket with it during the day. Our unique, patent pending design allows the user's backpack to still be accessible with the ArroWhere Backpack Cover on. This means that a user can easily get objects in and out of their backpack without the hassle of taking the entire cover off (as demonstrated in pictures).
The patent-pending ArroWhere Diamondback design definitely tells others where you are and that you are something that needs to be avoided. The ubiquitous sign of the split Diamond identifies the user as an island, or something to avoid - other vehicle operators should recognize this as something to avoid and take necessary action to do so sooner. The patent-pending Diamondback also allows users to ride on both sides of the road, which is significant if a user frequently uses both sides of a one-way street or road.
The 100% polyester, waterproof, windbreaker backpack cover is available in different sizes including Medium (<28L capacity) and Large (28-45L). Medium is recommended for standard 28L Daypacks and cross-panniers. For other sizes, please inquire through our Inquiry Form on our Contact page.
***Please note that other sizes are available. Please inquire for larger sizes.
**ArroWhere ArroPack Backpack Cover does not have stripes on front of pack as suggested in final demonstration photos.
*Prices are in USD.